Vishay - Solid Tantalum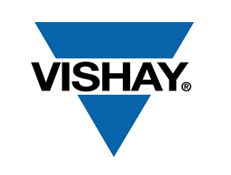 Charcroft has a long association with Vishay and our sales team is fully conversant with the products in this range. If it is CECC released or a military specification that is your requirement, please ask the specialists, Charcroft.
Below are just some of the products we can supply.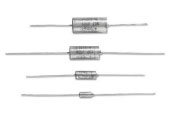 CTS1, CTS13 & 749DX - Solid-Electrolyte TANTALEX® Capacitors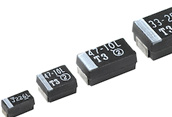 793DX-CTC3-CTC4 Product Information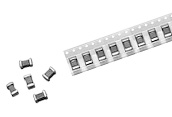 CWR06 Series - Product Information
Close
CTS1, CTS13 & 749DX - Solid-Electrolyte TANTALEX® Capacitors, Hermetically Sealed, Axial-Lead, CECC Approved




Features

Terminations: tin/lead (SnPb), 100% tin (RoHS-compliant)
Hermetically sealed metal case with plastic film insulation
Extended capacitance range (type 749DX)
High operational stability with both time and temperature
Low leakage current
Low dissipation factor

CECC Release

30201-001 749DX
30201-002 CTS1
30201-005 CTS13
30201-029 749DX




Product Docs

CTS1-CTS13-749DX Series Data Sheet - Vishay Solid Tantalum | PDF 1Mb
Close
793DX-CTC3-CTC4 Product Information




Solid Tantalum Surface Mount Chip Capacitors Tantamount®, Molded Case, CECC Approved

Features

CECC 30801/005 - 793DX 30801/009 - CTC3 30801/011 - CTC4
Terminations: 100% matte tin, standard, tin/lead available
Molded case available in four case codes




Product Docs

793DX-CTC3-CTC4 Series Data Sheet - Vishay Solid Tantalum | PDF 1Mb
Close
CWR06 Series - Product Information




Solid Tantalum Surface Mount Capacitors TANTAMOUNT® Conformal Coated, Military MIL-PRF-55365/4 Qualified

Features

Weibull failure rates B, C, D, T Exponential failure rates M, P, R, S
Tape and reel available per EIA 481
Termination finishes available: gold plate, solder plated, solder fused and hot solder dipped




Product Docs

CWR06 Series Data Sheet - Vishay Solid Tantalum | PDF 1Mb