Audio Capacitors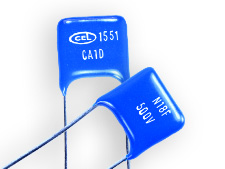 If you are looking for the best option for your audio requirements please read on.

OFFERED BELOW ARE AUDIO PRODUCTS WE SUPPLY FROM OUR FRANCHISED MANUFACTURERS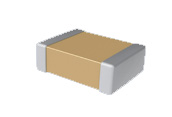 New Product

KEMET's New High Stability U2J Ceramic Dielectric Capacitors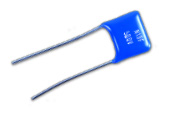 Charcroft Audio Silver Mica Capacitors
Kemet MLCC COG Dielectric Capacitors For Audio
ALC10S range of capacitors from Kemet
ALN20S range of capacitors from Kemet
PWA range of capacitors - ICW
Close
New Product

KEMET's New High Stability U2J Ceramic Dielectric Capacitors



New High Stability U2J Ceramic Dielectric Extends Application Reach of Compact, Cost-Effective Class-I MLCCs

Applications:

Data acquisition
Phase lock loop (PLL)
Sensors
Internet of things
Wireless charging

Functions:

Critical timing
Decoupling
Bypass
Filtering
Transient suppression
Blocking & sensing
High current
Energy storage

Features & Benefits:

Low noise
Low ESR & ESL
High thermal stability
Higher cap value than C0G
Linear capacitance change with respect to time
Lead (Pb)-free, RoHS & REACH compliant
Non-polar devices
Flex termination available

KEMET's new high stability U2J ceramic dielectric capacitors extend the application reach of compact, cost-effective Class-I MLCCs July 21, 2016) – Kemet introduces its advanced U2J Class-I ceramic dielectric capacitors. This U2J surface mount platform offers more than twice the capacitance available in C0G/NP0. It also provides superior temperature performance over X7R, X8R and X5R, rendering it an ideal capacitor solution for many applications including telecom, data acquisition and Internet of Things.

"KEMET continues its leadership position in Class-I dielectric product offerings with the release of this new U2J dielectric technology," said Abhijit Gurav, KEMET Vice President of Ceramic Technology. "These new U2J capacitors offer the highest capacitance values for Class-I ceramic dielectrics in the industry while providing excellent voltage stability similar to our commercially-successful C0G."

U2J capacitors are extremely stable with a linear capacitance change with temperature, enabling design engineers to predict the change in capacitance over the operating temperature range. They also retain over 99% of nominal capacitance at full rated voltage and extend the available capacitance of Class-I dielectric MLCCs into a range previously available only in Class-II dielectrics. U2J capacitors are Pb-Free, RoHS and REACH compliant without exemptions.

U2J MLCCs are available now in commercial grade and with a flexible termination option.

Product Documentation

U2J Datasheet | U2J Flexible Terminations



Close
Charcroft Audio Silver Mica Capacitors





Product Docs

Data Sheet (PDF)

Dipped Radial

These capacitors are specially designed for audio applications. Constructed from the finest Indian Ruby Mica plates which are cut by hand and then have silver electrodes printed on. The plates are stacked by hand to the required value, have their edges reinforced with silver paste and then sintered at 560°C. After firing they are cut into individual chips ready for lead attachment again by hand. To enhance their audio properties, solid silver lead wires are attached before final trimming and dipping in epoxy resin.
Close
Kemet MLCC COG Dielectric Capacitors For Audio





Product Docs

Data Sheet (PDF)

Kemet has largest range in the industry and Class 1 COG is suitable for Audio applications with its low noise, low ESR & ESL
Close
ALC10S range of capacitors from Kemet





Product Docs

Data Sheet (PDF)

The Slit Foil Capacitor has been produced specifically for audio applications. This is a patented design which eliminates circulating currents in the aluminium foils. This spurious current flow on the capacitor plates is known to occur, but is not apparent in most applications.
Close
ALN20S range of capacitors from Kemet





Product Docs

Data Sheet (PDF)

The T- Network capacitor is a unique capacitor designed specifically for Audio applications. Its main advantage lies in its ability to reduce the effect of unwanted resistance and inductance placing the signal closer to the pure capacitance of the component.

Filtering T-Network Capacitor

Slit-foil technology
Filters out signal resistance & inductance
Long life: 18000 hours at 85°C
IEC 60384-4 standard
Close
PWA range of capacitors - ICW





Product Docs

Data Sheet (PDF)

The PWA range of capacitors has long been established as a quality audio grade device. Available at ratings of 160Vdc, 250Vdc, 400Vdc and 630Vdc, it offers audio engineers the maximum flexibility when considering components for their circuits.

Wound from 4µm, 6µm, 8µm and 10µm metallised film respectively, components can be selected using their slightly differing sonic performances and aspect ratios to give the optimum solution desired.

Copper clad steel terminals are standard, however, others are available upon request.

Tape and resin colours are flexible with options shown in Custom products. Unless specified, capacitors would be supplied with white tape and red resin