Advance Components & Instruments Pvt. Ltd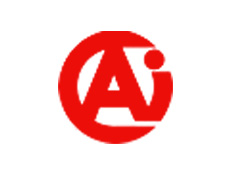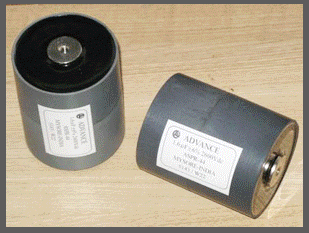 Advance Capacitors is an established player in the global passive component industry for over 30 years, with a focus on designing and production of metallized film capacitors. Advance was established in 1978 in technical collaboration with M/s Gould Advance, United Kingdom.
They have a comprehensive portfolio of dry film capacitors and EMI filters, including metallized film (polyester, polyphenylene sulphide and polypropylene) and film-foil capacitors.
Custom ordering for size, shape, capacitance, voltage, tolerance and other specifications.
Variety of applications including DC link filtering, snubber circuits, energy storage, coupling, interference suppression and damping.
Below is the range that Charcroft can offer from Advance. If any custom specifications are required, please contact us for more info.
Products Range
Metallised Polyester Capacitors
Metallised Polypropylene Capacitors
DC Link Capacitors
IGBT Snubber Capacitors

Metallised Polyphenylene Sulphide(PPS) Capacitors
Feed Thru Capacitors
EMI / RFI Filters
Metallised Polyester Film
| Type | Applications | Form Factor | Capacitance Range (μF) | Volts (Vdc) |
| --- | --- | --- | --- | --- |
| MPE | X , R-C Circuit, Switching, input to high impedance circuit. | | 0.001-22 | 63-1000 |
| RFI | Automobile RFI Capacitors | | 0.5 – 3.3 | 100 – 250 Vdc |
Metallised Polyphenylene Sulphide Film (PPS)
| Type | Applications | Form Factor | Capacitance Range (μF) | Volts (Vdc) |
| --- | --- | --- | --- | --- |
| PPS | In high ambient temperature applications, as a high stability replacement for metallised polycarbonate capacitors Special Value & High Voltage available on request. | | 0.047-10.0 | 63-250VDC |
Metallised Polypropylene Film
| Type | Applications | Form Factor | Capacitance Range (μF) | Volts (Vdc) |
| --- | --- | --- | --- | --- |
| X2 | For interference suppression in across line applications—safety capacitors | | 0.01-1.0 | 250-275 Vac |
| Y2 | For interference suppression between line and ground applications | | 0.001-0.047 | 250-275 Vac |
| X2 440vac | For interference suppression between line and ground applications | | 0.022 - 1.0 | 440 Vac |
| CDI | For two wheeler ignition | | 0.68 – 3.3 | 400 Vdc |
| Axial Snubber | For energy conversion and used to suppress or attenuate high voltage peaks | | 0.1 - 2.0 | 850 - 3000 Vdc |
| Axial PA General | For high Frequency Application, Precision Capacitors, Close Tolerance +/-1%, Timing, LC Filter | | 0.00047-10 | 63-1000 Vdc |
| Box Tower Block PA | For Precision Capacitors, Close Tolerance +/-1%, Timing, LC Filter | | 392pf to 34nf | 63vdc/40vac |
| DC Link | To support a DC network by supplying periodic high currents in X-ray & CT-scan machines, AC & DC drives | | 10-500 | 800-1400 |
| DC Link | To support a DC network by supplying periodic high currents in windmills & Converters,DC drives | | 140-330 | 1320 Vdc |
| AC | In electric motors (Start/Run), fan motors, lighting, LC filtering of harmonics, UPS, etc. | | 2-60 | 250-600 Vac |
| Resonant | In resonant tank circuits | | 1.4 -21 | 400 – 650 Vac |
| Fan Regulator | In fan regulators (step type) | | 1.0-4.7 | 250 Vac |
| High Voltage | For energy storage and filtering | | 0.01-10 | 600-40000 Vdc |
| Kvari | For power factor correction | | 5kvar & 10kvar | 440 Vac |
IGBT Snubber Modules
| Type | Applications | Form Factor | Capacitance Range (μF) | Volts (Vdc) |
| --- | --- | --- | --- | --- |
| IGBT Snubber | In snubber circuits | | 0.47-4.0 | 600-2000 |
Feed Thru Capacitors
| Type | Applications | Form Factor | Capacitance Range (μF) | Volts (Vdc) |
| --- | --- | --- | --- | --- |
| Feed Thru | In snubber circuits | | 0.1mfd to 10mfd 5amps to 400amps | 63-400 Vdc |
EMI / RFI Filters
| Type | Applications | Form Factor | Capacitance Range (μF) | Volts (Vdc) |
| --- | --- | --- | --- | --- |
| EMI / RFI Filters | To eliminate or reduce unwanted RFI noise from entering or leaving the equipment | | 0.47-4.0 | 600-2000 |