Barker Microfarads (BMI)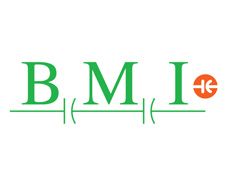 Charcroft Electronics is the sole UK and European distributor for Barker Microfarads, manufacturer of high quality, high reliability aluminum electrolytic capacitors.
They offer a broad range of Axial- and Radial-leaded DC capacitors, as well as a full line of AC Motor Start capacitors.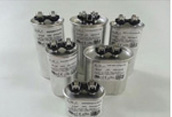 New Product

Type 800P And 810P AC Motor Run Units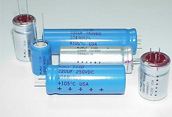 New Product

722D-723D Radial Tubular Capacitors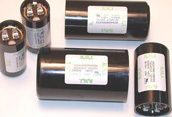 AC Motor Start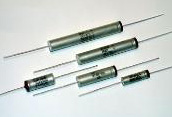 Military Spec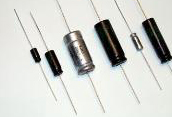 Mini Axial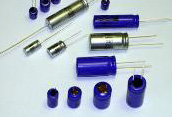 Mini Radial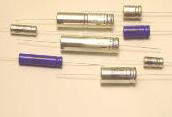 Tubular Axial
Close
New Product

Barker Microfarads type 800P and 810P AC Motor Run units




Product Docs

Oil Filled Motor Run Datasheet PDF

Barker Microfarads type 800P and 810P AC Motor Run units are non-polarized oil-filled metallized polypropylene film capacitors designed for continuous AC applications. These capacitors are used in split phase motor, compressor, filter and other AC applications. The capacitors are housed aluminium cases with steel covers. Different terminal configurations are available for various wiring options. Mounting hardware and brackets are available to facilitate mounting. Units can be supplied with bleeder resistors if required.
Close
New Product

722D-723D Radial Tubular Capacitors




Product Docs

722D-723D Radial Tubular Capacitors PDF

These capacitors are often an excellent cross or replacement to the United Chemi-Con (UCC) 673D, 674D, 767D and URZA products.

-55 to +105°C Tubular Radial Lead; Long Life, Low ESR.
Close
AC Motor Start





Product Docs

091A-092A Ac Motor Start PDF

BMI's AC Motor Start product is built to meet or exceed the requirements of EIA Standard RS- 463, Type I (heavy duty) and Type II (light duty). We manufacture the traditional phenolic case capacitors as well as special designs using a wide range of metal-cased AC starts. These parts are designed to be capable of withstanding typical qualification test of +65ºC ±3ºC ambient temperature at sinusoidal voltage and a frequency of 50--60 Hz.

091A-092A -40 to +65°C AC Motor Start; UL Recognized
Close
Mini Radial
BMI's radial-leaded product provides long life, low ESR, temperature ranges from -40ºC to +105ºC, and stable electrical parameters over the life of the unit.
The product can be custom tailored to meet low ESR, low DCL, and high ripple current capability to your specific drawing. Sizes range from 12.5mm x 20.0mm x 22.0mm to 30.0mm. CV ranges from 18,000μF at 6.3 VDC to 56μF at 450 VDC.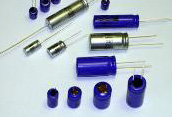 510D
-40 -40 to +125°C Stable, Long Life, Miniature Radial Lead
510D Stable Long Life PDF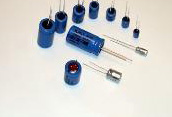 511D
-40 to +105°C General Purpose Miniature Radial Lead; Reduced Case Size Option
511D General Purpose Miniature Radial Lead PDF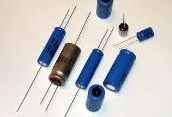 672D
-55 to +105°C High CV, Miniature Radial Lead
672D High CV Miniature Radial Lead PDF)