Cambion Electronics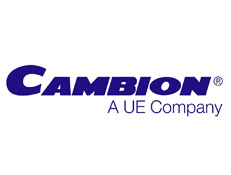 Charcroft stocks a wide range of Cambion Electronics products. Catalogue products include miniature single pole sockets, PCB Pins & Interconnects, connector pins, RF coaxial connectors; solder terminals, spacers, inductors, coils etc.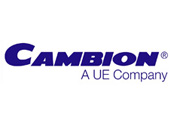 Product Update

New Cambion Electronics Catalogue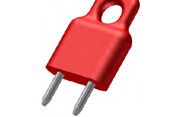 New Products

Non-Magnetic Interconnect Products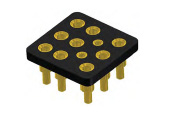 Relay Bases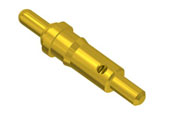 Cambion Electronics - New Range of Spring Loaded Contacts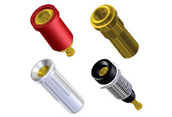 Featured Product

Custom Or Standard Cage Jacks
Direct Insertion Pins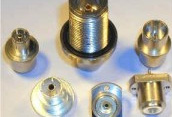 Solderless RF Connector
Close
Product Update

New Cambion Electronics Catalogue





Please see the new Cambion Electronics catalogue, which includes the following new products;

Pogo Pins
Relay Bases
Test Links

Short Form Catalogue (PDF)


Close
New Products

Non-Magnetic Interconnect Products





Cambion offers a range of non-magnetic products for use in applications susceptible to magnetic interference, such as MRI (Magnetic Resonance Imaging) scanners, and Mine Detection equipment.

By careful control of raw material and plating selection, and using the latest Magnetoscope technology, magnetic permeability is tightly monitored.

Features

Low Permeability
Minimal RF interference
Various product styles available, connector pins, sockets, terminals, and shorting links
Choice of plating finishes
Complements existing ranges

Product Documentation

Non-magnetic Interconnect Products | PDF


Close
Relay Bases






Cambion® offers an extensive range of pluggable Relay Bases predominately for Air and Rail applications. The range incorporates innovative design features to assist excellent termination to the PCB.

Main Features

To suit round pin format relays
Available with mounting hardware to firmly secure to the PCB
Also available with or without mounting ears for optimum location possibilities
The Relay Base sockets incorporate solder reliefs to ensure a sound solder fillet when fixed to the PCB
Bases are moulded from high temperature plastic; suitable for lead-free solder processes
The Relay Base ensures correct contact pitch
Relay Base sockets can be either solder mount or press-fit
Designed to meet all relevant specifications
RoHS Compliant

Materials

Carrier

- High temperature plastic, suitable for lead-free solder process

Socket Bodies

- Brass, BS EN 12164, CuZn36Pb3, Gold plated 0.25um min. over Nickel 1.25um min. over Copper flash

Socket Clips

- Beryllium Copper, Alloy 172, HT, Gold plated 0.75um min. over Nickel flash

Product Documentation

Data Sheet | PDF | Ordering Info | PDF | Shortform | PDF


Close
Cambion Electronics - New Range of Spring Loaded Contacts






Surface mount, through hole, or press fit
Pin, Solder bucket, Crimp, or Tulip socket terminations
Low contact resistance
Gold plated for reliability
Can withstand up to 9A current

Up to 1 million cycles
Non-magnetic versions possible
Moulded Solutions
Custom designs welcome

Product Documentation

Spring Loaded Contacts Data Sheet | PDF


Close
Featured Product

- Custom or standard cage jacks



For mating-pin diameters of 0.41-2.06mm
Standard or custom design and materials
Soldered or press-fit mounting options
Crimp, surface-mount and stackable versions
Optional PTFE insulators or moulded insert

Product Documentation

Cambion Electronics Cage Jacks Data Sheet | PDF
Close
Direct-insertion pins for high- or low-current DC-DC converters




Polygon press-fit pins from Cambion Electronics and Charcroft allow direct insertion into plated through-holes (PTH) without damage to the PCB. All pins are RoHS compliant, with Brass pins for low-current applications, or Tellurium Copper for higher currents, typically over 50A. The pins are reflow soldered as part of the standard surface-mount process. Options include vented shoulders for complete solder-fill of the PTH to eliminate voids and Gold plating for optimum reliability with lead-free processes.

Product Documentation

Cambion Electronics Direct Insertion Pins | PDF
Close
Solderless RF Connector




A new range of RF connectors from Cambion Electronics, designed principally to be used in conjunction with semi rigid cable, uses a solderless mating process, saving time and cutting costs. During assembly, prepared semi rigid cable is plugged into the RF connector and an integral locking cap is screwed down, closing the teeth of an inner insert, providing a strain-relieved, solderless joint.More, no special tooling is required to effect a quick, pluggable termination. These low insertion force RF connectors are available in standard SMA, SMB, MMCX and N footprints. Alternatively, Cambion Electronics has invested in state of the art fabrication tooling, so RF connectors and converters can be customised to suit a specific application.