The Fredericks Company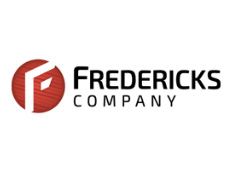 The Fredericks Company is the leading manufacturer of precision tilt sensors, including angle measurement devices, tilt switches, inclinometers and more. Tilt sensors measure an angular position with reference to gravity and are used in a wide variety of applications from laser levels to seismic monitoring to medical devices. The Fredericks Company has a full range of products capable of measuring ranges of arc seconds to 180°.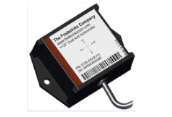 FEATURED PRODUCT


Duel Axis CAN Bus SAE J1939 Inclinometer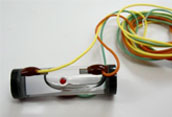 Glass Tilt & True Tilt Sensors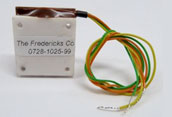 Micro Arc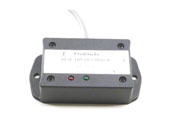 Programmable Tilt Switches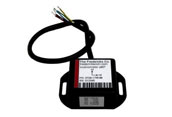 Tilt Sensor Assemblies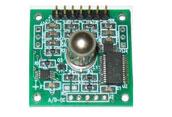 Mini Signal Conditioner Boards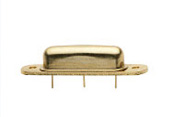 Fredericks Products
Close
FEATURED PRODUCT

0729-1761-99 - Dual Axis CAN Bus SAE J1939 Inclinometer

The 0729-1761-99 CAN Bus SAE J1939 Inclinometer utilizes a Fredericks TrueTILT™ wide-range electrolytic tilt sensor and a Fredericks signal conditioner. Its robust high-temperature Noryl plastic housing and urethane potting provide excellent durability and environmental protection. This inclinometer has superior tolerances and unit to unit performance. Its small profile and economic design make it an ideal solution for a versatile range of applications in all sectors.

Benefits

Low power consumption
Long life
Minimal output drift compared to MEMS devices
Excellent resolution, repeatability, and accuracy
Superior performance in extreme environments

Features

Communications CAN Bus SAE J1939
Supply Voltage +6 to +40 V DC
Supply Current 18 mA @ 12 V DC
Axes of Measurement 2
Factory Settable
Operating Ranges ±5°, ±10°, ±15°, ±20°, ±25°
Consult factory: ±30°, ±35°, ±40°, ±45°
Accuracy at 20°C
Angle: 0° to ±25° ±0.1°
Accuracy -40°C to 65°C
Angle: 0° to ±5° ±0.2°
Angle: ±5° to ±10° ±0.3°
Angle: ±10° to ±15° ±0.4°
Angle: ±15° to ±25° ±0.5°
Resolution ≤0.02°
Operating Temperature -40°C to 85°C
Storage Temperature -40°C to 90°C
Startup Time <1 second
Electrical Protection: Reverse polarity, over voltage, and short circuit




Product Documentation

Fredericks Duel Axis CAN Bus SAE J1939 Inclometer Data Sheet
Close
Glass Tilt & True Tilt Sensors

Fredericks' comprehensive product lineup includes TrueTILT™ electrolytic tilt/inclination sensors and switches, signal conditioning boards, inclinometers/tilt instrumentation, and tilt switches, MEMS inclinometers covering a range of measurement solutions from arc seconds to 180°.

Tilt sensors built to deliver the high performance you need

Our entire line of patented, precise, low-cost electrolytic tilt sensors are designed and engineered to outperform MEMS-based technology for a wide range of tilt measurement applications. They are very repeatable and offer high resolution with very low drift.
TrueTILT™ Wide Range

0717-4304-99
Operating Range: ±60°
Repeatability: ±0.1°
Datasheet

0717-4313-99
Operating Range: ±50°
Repeatability: ±0.05°
Datasheet

0717-4315-99
Operating Range: ±60°
Repeatability: ±0.05°
Datasheet

0717-4318-99
Operating Range: ±60°
Repeatability: ±0.1°
Datasheet

0717-4319-99
Operating Range: ±50°
Repeatability: ±0.1°
Datasheet

0717-4321-99
Operating Range: ±40°
Repeatability: ±0.1°
Datasheet
TrueTILT™ Mid Range

TrueTILT™ Narrow Range


0703-1602-99
Operating Range: ±25°
Repeatability: ±0.005°


0703-0703-99
Operating Range: ±2°
Repeatability: ±0.0014°


0703-0711-99
Operating Range: ±3°
Repeatability: ±0.0014°

Glass Wide Range

0716-2201-99
Operating Range: ±70°
Repeatability: ±0.0033°


0716-5201-99
Operating Range: ±70°
Repeatability: ±0.0033°


0717-2201-99
Operating Range: ±70°
Repeatability: ±0.0033°


0717-5201-99
Operating Range: ±70°
Repeatability: ±0.0033°

Glass Mid Range

0737-0101-99
Operating Range: ±10°
Repeatability: ±0.00056°


0719-3705-99
Operating Range: ±10°
Repeatability: ±0.00056°

Glass Narrow Range

0711-0763-99
Operating Range: ±1°
Repeatability: ±0.00083°


0711-0768-99
Operating Range: ±3°
Repeatability: ±0.00083°


0737-0604-99
Operating Range: ±0.5°
Repeatability: ±0.00014°


0737-1203-99
Operating Range: ±0.5°
Repeatability: ±0.00014°


0719-1137-99
Operating Range: ±1°
Repeatability: ±0.00083°


0719-1143-99
Operating Range: ±3°
Repeatability: ±0.00083°


0719-3701-99
Operating Range: ±0.5°
Repeatability: ±0.00014°


0719-3703-99
Operating Range: ±1°
Repeatability: ±0.00014°

Micro-Arc Wide Range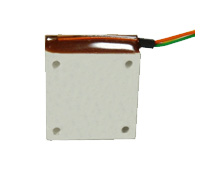 0728-1025-99
Operating Range: ±85°
Repeatability: ±0.05°

Close
Micro Arc

The 0728-1025-99 "Micro-arc" uses ceramic construction technology. This wide-angle sensor is manufactured to precise tolerances for extreme sensor-to-sensor sensitivity and repeatability. The 0728-1025-99-sensor features linear output to ±75°, good vibration resistance, and superior cross axis properties. Glass sealing technologies allow for operation in a wider temperature range.




Product Documentation

Fredericks Micro Arc Data Sheet
Close
Programmable Tilt Switches

Independent X and Y trip angles
Trip angles 1 to 35 degrees
Accuracy to 0.2 degrees
Automatic zeroing after installation
Relay output, LED status indicators
Operates from 7 to 30 volt dc supply
All features can be setup via RS232 link




Product Documentation

Fredericks Programmable Tilt Switches Data Sheet
Close
Tilt Sensor Assemblies

Fredericks manufactures a variety of electronics products featuring our industry-leading tilt sensors. These high-accuracy, microprocessor-based electronics range from printed circuit assemblies and fully integrated packages to remote-mounted sensors and assemblies.

Our dual axis electronics are highly configurable and provide you with an output signal proportional to tilt. These electronics can be used with any of our TrueTILT™, glass, or ceramic tilt sensors.

Tilt sensor electronics custom built for your needs

If your application requires special features, we can design and manufacture electronics tailored tailored to your specific specs. The electronics can be packaged in a variety of ways to provide you with easy mounting, multiple output options and environmental protection.




Product Documentation

Fredericks Inclinometers Data Sheet
Signal Conditioning Boards
Close
Mini Signal Conditioner Boards

These production ready mini signal conditioner series from The Fredericks Company are microprocessor-based printed circuit boards capable of driving one or two electrolytic tilt sensors.




Product Documentation

Fredericks Mini Signal Boards Data Sheet
Close
Fredericks Products

| Family | Use | Angle Range (Degrees) | Max. Resolution |
| --- | --- | --- | --- |
| TrueTILT Narrow Angle | Precision Levelling | ±2° | 1 |
| Glass Narrow Angle | Precision Levelling | ±3° to ±5° | 0.05 |
| TrueTILT Mid-Range | Angle Measurement | 25° | 1 |
| Glass Mid-Range | Angle Measurement | ±9° to ±12° | 1 |
| TrueTILT Dual Axis Wide Range | Angle Measurement | ±25° to ±60° | 12 |
| Glass Wide-Range | Angle Measurement | ±25° to ±70° | 1 |
| Micro-Arc | Angle Measurement | 180° | 12 |