TT Electronics - IRC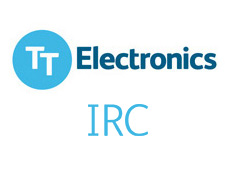 TT electronics IRC provides one of the industry's most comprehensive ranges of innovative resistor solutions for automotive, computer, communications, medical, industrial, military and instrumentation markets worldwide.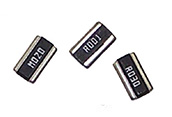 New Product

LRMAN1225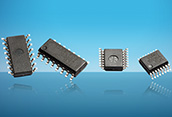 New Product

QSOP-C & SOIC-C TaN film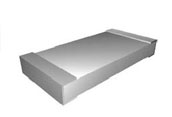 Featured Product

MIL-PRF-55342 Mil/Space Resistors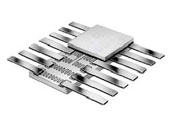 Featured Product

8900 Space Surface Mount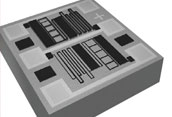 Featured Product

WBC Wire Bondable Resistors
Close
New Product

LRMAN1225

LRMAN1225 is an inverse format metal alloy current sense resistor. It complements the existing range of inverse format parts in 0612 and 0815 size and provides a power rating of 3W.

With values down to 2mΩΩ, this product provides a useful alternative to thick film on ceramic types for applications where high current surges are possible, or where TCR must be restricted to ±100ppm/°C.

Applications:

Power supplies
Small motor control
DC-DC convertors

Features:

Power rating 3W
Values down to R002
TCR ±100ppm/°C
High pulse handling capability

Benefits

Inverse format is more robust under conditions of thermal cycling or board flexing, leading to lower cost of field failures
Surge tolerant resistor enhances reliability and reduces field failures in applications exposed to electrical surges




Product Documentation

LRMAN1225 Datasheet | PDF
LRMAN1225 Fast Facts | PDF
LRMAN1225 Product Focus | PDF
Close
New Product

QSOP-C & SOIC-C TaN film



We are pleased to announce the launch of QSOP-C & SOIC-C TaN film on ceramic networks, manufactured at the TT electronics IRC Corpus Christi site.

Features

Ultra-stable TaN resistors on ceramic substrate
Lower cross-talk than silicon-based types
Reliable, with no internal cavity
QSOP16/20/24 & SOIC8/14/16/20 packages
Isolated or bussed networks
Up to 23 precision resistors
±5ppm/°C TCR tracking and ±0.05% ratio

Benefits

Improved reliability under high humidity conditions reduces field failure costs
Integrated solution saves cost of PCB space through low footprint design
High lifetime stability avoids or reduces recalibration costs in measurement systems




Product Documentation

IRC QSOP-C Datasheet | PDF | IRC SOIC-C Datasheet | PDF
IRC QSOP-C SOIC-C Fast Facts | PDF | IRC QSOP-C SOIC-C Product Focus | PDF



March 2017 - TT Electronics, a global provider of engineered electronics for performance critical applications, has launched the QSOP-C and SOIC-C high-density resistor networks that combine high precision with stability and reliability. By using a ceramic substrate and a relatively large feature size, they offer better cross-talk performance than types based on silicon substrates.

With target markets in the aerospace, medical and industrial areas, the parts are aimed at designers of analogue circuits such as amplifiers and ADCs requiring accurate gain and threshold levels defined by resistance ratios, where the operating temperature range is wide, humidity levels may be high, reliability level is paramount and periodic recalibration is not possible.

TT Electronics' QSOP-C and SOIC-C series resistor networks are particularly beneficial for use in aerospace and high reliability signal processing applications, as the parts are optionally available with thermal shock screening. Specific applications include flight computers, medical monitors and critical process monitors.

Factors driving the demand for these types of components are the use of COTs passive devices in the aerospace sector, and rising operating frequencies making low crosstalk a more important feature.

The use of Tantalum Nitride film technology makes the QSOP-C and SOIC-C series resistor networks ultra-reliable as an inherently moisture-proof film system, and their ceramic based element offers lower crosstalk than silicon based alternatives. Reducing the PCB area required, up to 23 resistors are available in a single component.

The QSOP-C series feature a high resistor density with .025" lead spacing, and are available in standard JEDEC 16, 20, and 24 pin packages. The 24-pin version measures 8.66 x 6.02 mm including leads. Resistor ranges of 100R to 150K are available. The SOIC series are available in narrow and wide body versions in standard JEDEC 8, 14, 16, and 20 pin packages. 100R to 200K resistance ranges are available.

Both series share an operating temperature range of -55 to +125 degrees C and with precision figures of +/- 15ppm per degree C TCR (temperature coefficient of resistance) tracking, and +/- 0.05 % ratio tolerance, the resistors consume a smaller amount of the designer's error budget.
Close
Featured Product

MIL-PRF-55342 Precision Military and Space Qualified Chip Resistors MIL-CHIP Series



Now qualified to MIL-PRF-55342 Space Level T
Seven industry standard sizes available
MIL-PRF-55342 Characteristics E, H, K, and M
MIL-PRF-55342 extended reliability

Levels C, M, P, R, S and T




Product Documentation

IRC D55342 Datasheet | PDF
Close
Featured Product

8900 Space Series Surface Mount Flat Packs Resistor Networks



100% screened to NASA EEE-INST-002 Level 1
Gold to gold bonded lead construction
No internal solder connections or wire bonds
Excellent passive solution for space flight hardware
Self Passivating TaNFilm® element with superior moisture performance




Product Documentation

IRC 8900 Datasheet | PDF
Close
Featured Product

Wire Bondable Chip Resistors - (WBC Series)




Discrete or tapped schematics
MIL inspection available
High resistor density

IRC's WBC series wire bondable chip resistors are ideally suited for the most demanding hybrid application. The WBC combines IRC's TaNSil® tantalum nitride thin film technology with silicon substrate processing to produce an extremely small footprint device with the proven stability, reliability and moisture performance of IRC's TaNSil® resistor film.




Product Documentation

IRC WBC Series Datasheet | PDF