Kemet: Tantalum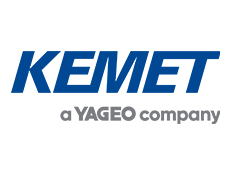 Below are just some of our Featured products, please contact us with your requirements, Charcroft has a large stock profile of Kemet capacitors.
All Kemet capacitors can now be sourced on mini-reels of just 500 capacitors per reel. Previously, the minimum reel sizes were 2000pcs AB-cased tantalums per reel.
Charcroft's knowledgeable technical expertise with the Kemet Tantalum ranges ensures you are given the best solution for your application.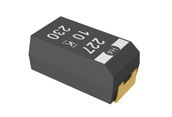 T502 MnO2 230°C High Temperature Series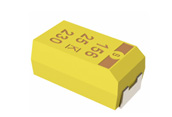 T493 Space Grade Tantalum SMT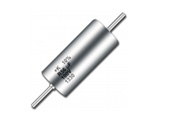 T110 & T212 Through-Hole Capacitors – Hermetically Sealed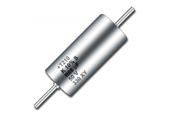 T210 Through-Hole Capacitors – Hermetically Sealed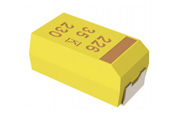 T491 Surface Mount Capacitors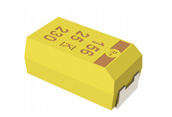 T495 Tantalum Surface Mount Capacitors – Low ESR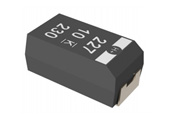 T499 Series Automotive Grade Surface Mount Capacitors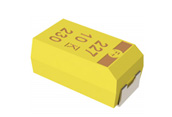 T496 Surface Mount Capacitors – High Reliability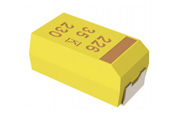 CWR11 Surface Mount Capacitors – MIL–PRF (CWR Style)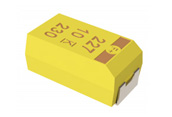 T496 Series Fused Surface Mount Capacitors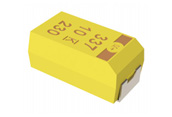 T510 Series Automotive Grade Multiple Anode Low ESR
Close
T502 MnO2 230°C High Temperature Series




The T502 Series is a high temperature product that offers optimum performance characteristics in applications with operating temperatures up to 230°C. This series is classified as moisture sensitivity level (MSL) 1 under J STD 020: unlimited floor life time at ≤ 30°C / 85% RH.

Due to the potential use of high melting point solders, KEMET has taken the initiative to package this series in moisture barrier bags with desiccant and a humidity indicator card.

The T502 Series is available today in capacitances of up to 10 microfarads and rated voltage up to 35 volts. Typical applications include decoupling and filtering for very high temperature environments such as measurement-while-drilling (MWD) in down-hole applications.

Providing an attractive combination of performance, capacitance stability at all temperatures and robustness in high temperature applications, these capacitors are well suited for high temperature bypass and decoupling applications or frequency discriminating circuits where stability of capacitance characteristics are critical.




Product Documentation

T502 Series MnO2 230°C | PDF 2Mb

Close
T493 Space Grade Tantalum SMT




KEMET's Space Grade Series of capacitors are suitable for use by defence/aerospace customers in high reliability space applications. This series meets the requirements of MIL–PRF–55365 as well as MIL–STD–1580. These capacitors incorporate an intensive testing and screening protocol which is customizable depending upon customer's specific needs




Product Documentation

T493 Space Grade Kemet Tantalum | PDF 2Mb
Space Grade SMT Catalogue | PDF 3Mb
Close
T110 & T212 Through-Hole Capacitors – Hermetically Sealed




The KEMET standard hermetically sealed T110 & T212 (Mil-Prf M39003) Series are targeted for use in high humidity environments. These capacitors are ruggedly built, designed for miniaturized circuitry, and are especially well-suited for coupling, bypass, filtering and RC timing circuits. Both Series exhibits excellent stability.




Product Documentation

T110 & T212 Through-Hole Capacitors | PDF 1Mb
Hermetically Sealed Through-hole Catalogue | PDF 5Mb
Close
T210 Through-Hole Capacitors – Hermetically Sealed




Benefits

100% Thermal Shock (-65°C to +125°C) prior to electrical testing
100% Surge Current testing
100% Weibull Grading
100% X-ray examined
Hermeticity testing per MIL–STD–202
Optional Special testing

Marking per MIL–STD–1285
Capacitance values of 0.0047μF to 330 μF
Tolerances of ±5%, ±10% and ±20%
Voltage rating of 6– 100 VDC
Case sizes: A,B,C,D

Applications

Typical applications include coupling, bypass, filtering, and RC timing circuits in miniaturized circuitry.




Product Documentation

T210 Through-Hole Capacitors | PDF 1Mb
Defencse & Aerospace Catalogue | PDF 2Mb
Close
T496 Surface Mount Capacitors – High Reliability




The T496 Series Commercial Off-The-Shelf (COTS) with a built-in fuse design provides excellent protection from short circuitconditions in applications where damaging high fault currents exist. This series meets the MIL-PRF-55365 requirements and is suitable for use in high reliability applications, incorporating an intensive testing and screening protocol that is customisable depending on specific customer requirements. The T496 COTS Series is available in standard and low ESR.




Product Documentation

T496 Surface Mount Capacitors – High Reliability | PDF 3Mb
High-Reliability COTS Catalogue | PDF 3Mb