Powertron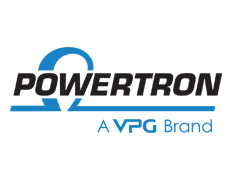 Powertron, a brand of Vishay Precision Group, Inc. (VPG), is dedicated to the development, manufacture, and marketing of High Precision Foil, Current Sense and Thick Film resistors for use in diverse technologies. Powertron offers a full complement of resistors needed in accurate, precise and high power circuits. Their products are used throughout the industrialized world in medical, aerospace, military, high-precision and general industrial applications.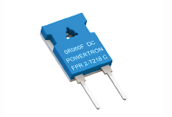 Precision Power Shunt Resistor FPR 2-T218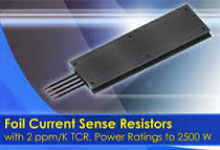 SHR 4 Series
All links below will take you to powertron's website
Powertron Cross-Reference Tables
Powertron GmbH, a brand of Vishay Precision Group, develops, manufactures, and markets high-precision foil, current sense, and thick film resistors for a wide range of applications. Powertron precision foil resistors can be used as drop-in replacements for the Isabellenhuette leaded resistors as well as Caddock and EBG thick film resistors listed in the cross-reference table via this link to Powertron's website.
Close
Precision Power Shunt Resistor FPR 2-T218




Features

Resistances from 0.002Ohm to 20Ohms
Power Rating to 30 Watt
Resistance Tolerances to ±0.25%
TCR to ±50ppm/K
Load Stability to 0.1%
TO-218 (TO-247) Housing




Product Documentation

Precision-Power-Shunt-Resistor-FPR-2-T218 Datasheet
Close
SHR 4 Series




Powertron Precision Power Shunt Resistor – High-power low-TCR foil resistor for power control

Powertron's expanded range of precision foil current sense resistors has five new SHR series devices that are available from Charcroft Electronics. Offered in a range of anodized aluminium package sizes, the made-in-Germany SHR 4-8065, SHR 4-80110, SHR 4-80216, SHR 4-80320, and SHR 4-80370 combine a low TCR of ±2ppm/K with extremely high power ratings, to 2,500W. Offering load stability to 0.1% for up to 1,000 hours, the RoHS-compliant resistors can be used to provide current sensing in industrial power supplies and current control systems, as well as systems such as battery chargers and test equipment for electric cars. Power ratings range from 24W in free air to 2,500W when mounted on High-power low-TCR foil resistor for power control a heatsink, with resistance values from 0.005Ω to 300Ω and tolerances to ±0.1%. The devices feature maximum currents to 60A (with higher values and currents available upon request), very low inductance of <50nh, thermal EMF of <1μV/°C, and a temperature range of -40°C to +130°C.

Features

Resistances from 0.005Ohm to 300Ohms
Power Rating to 2500 Watt
Resistance Tolerances to ±0.1%
TCR to ±2ppm/K
Load Stability to 0.1%
Very Low Inductance (<50nH)




Product Documentation

SHR4 Datasheet